Information for People from Different Countries
Information for People from Different Countries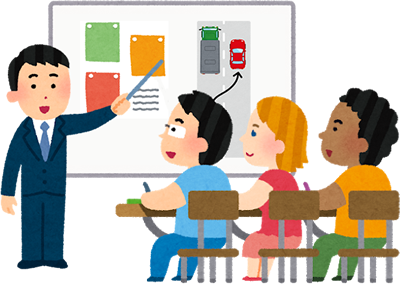 Information for Students from Overseas
The Royal Driving School Hiroshima Branch has prepared a support system to help you with your language concerns. We have prepared subject textbooks and exercise books in English and Chinese, and have AI translation devices ready for your use.
The Royal staff members and instructors will provide solid support so you can learn to drive in ease.
Six Points to Set Your Mind at Ease
1) Subject textbooks translated into English are used for classes to help you understand better.
2) Subject textbooks and exercise books translated into English and Chinese are available.
3) Vietnamese-speaking staff are on hand to provide assistance.
4) Lesson exercise devices are available in English and Chinese to support your learning efforts.
5) POCKETALK®, an AI translator compatible with 74 languages, is available to help eliminate any language concerns.
6) Instructors will be specially assigned to students from overseas to provide extra support.

Toll-free 0120-18-5115